Links
We may provide links to third party sites not controlled by Bank of Dade. If you follow links to sites not affiliated or controlled by Bank of Dade, we encourage you to read the privacy policies and terms of use of any such websites that may collect your personal information, as they will likely differ from the privacy policies of the Bank of Dade.
Bank of Dade does not guarantee and is not responsible for the privacy or security of these websites, including the accuracy, completeness or reliability of their information.
The Bank of Dade does not necessarily endorse the content of external websites nor accepts the responsibility for their content.
If Your Personal Identification Information is Stolen
Report the theft to the three major credit reporting agencies (Experian, Equifax, and TransUnion).
Equifax - www.equifax.com
To order your report call: 1-800-685-1111
To report fraud call: 1-800-525-6285
Hearing impaired call: 1-800-255-0056
Experian - www.experian.com
To order your report call: 1-888-397-3742
To report fraud call: 1-888-397-3742
TransUnion - www.transunion.com
To order your report call: 1-800-888-4213
To report fraud call: 1-800-680-7289
Visitors, Tourism, and Prospective Business Links of Interest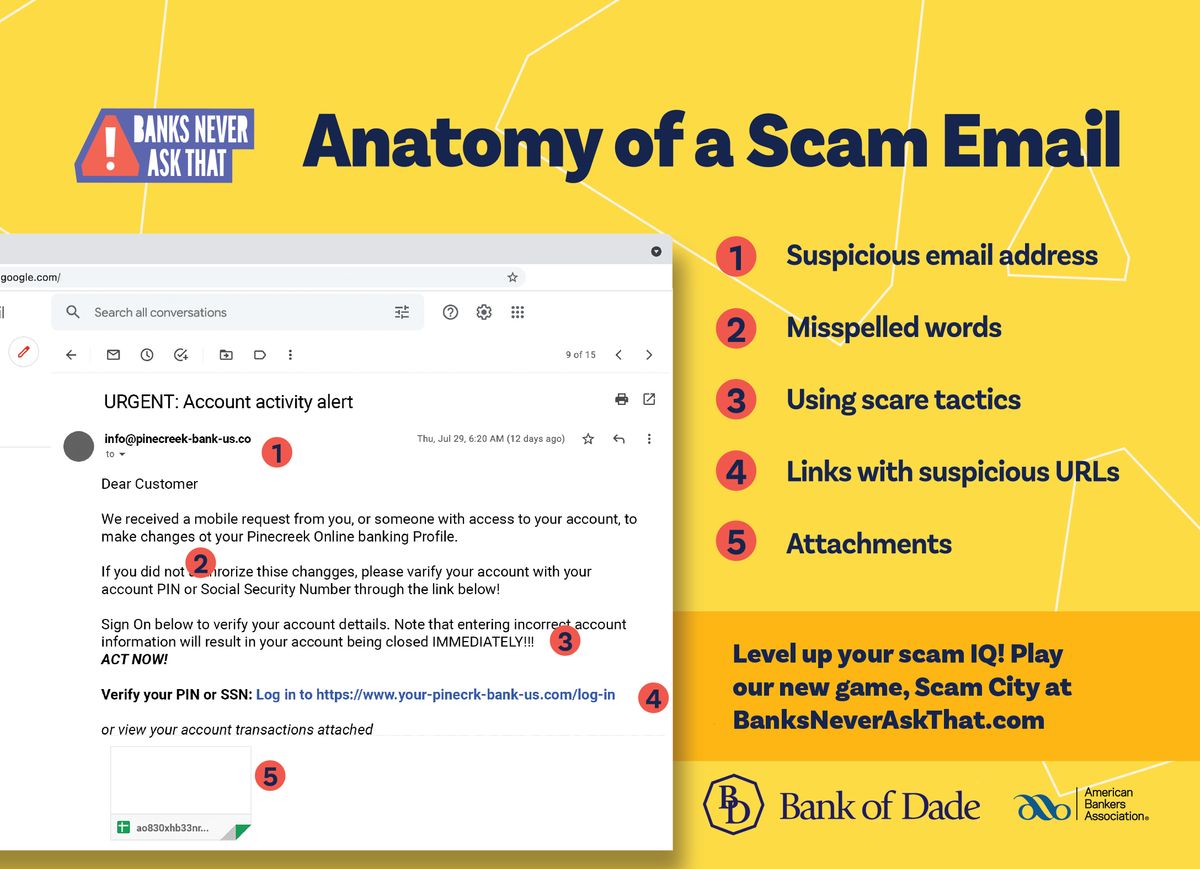 Banks Never Ask That